Request a Davie irrigation repair if you see these problems
Surge Protection
Every sprinkler system uses a controller to time and control the use of the system to keep growth going while automating the watering process. This unit can range from a simple timer to a complex Smart Controller. Most homeowners that this crucial unit is susceptible to electrical surges that can come about as a result of lightning in the area. Our Davie irrigation repair team of experts offer a range of solutions that will protect this equipment from power surges and even electrical outages.
A Booming Insect Population
Keep an eye out, because a boom in the local insect or mosquito population could mean that you are experiencing drainage issues, which creates standing water. Standing water, in addition to being a breeding ground for toxic mold, bacteria, and insect borne diseases, is also detrimental to the health of your soil and ground cover. We're standing by to eliminate drainage issues to keep you and your family safe.
Calibration, Coverage, and Leakage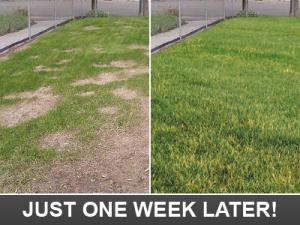 Sprinkler systems are designed to create a uniform field of watering to evenly cover ground. Your grid of sprinkler heads may fall victim to breakage, clogging, and directional instability. This can cause flooding, wasted water, and will most certainly show up on the monthly bill. We offer the best heads for every yard and every application. You can count on our Davie FL irrigation repair contractors to provide consistent coverage to your lawn.
Water Pump Issues
Even if you are using well water, your water pump will need periodic repair and maintenance to keep running at peak performance. If your pump isn't quite up to snuff, we'll get to the bottom of it.
Water Pressure Issues
This common problem can in some cases, be a symptom of an underground water leak. If you have a sudden lack of pressure, or notice any collecting bodies of water, give us a call right away. We'll check for what could be a water main leak, and fix the issue before it goes on to cause more damage.
No Matter What Repair, No Matter What Yard, We Guarantee The Best Service At Competitive Prices. Call Us Today.